Five days at sea on a 30,000 tonne bulk carrier sailing from Antwerp to Santander provided a great photo opportunity for the Britannia annual report. In fact, our time onboard the ship generated so many fantastic images that we used them as the basis for two consecutive annual reports. 
Sailing through the the Bay of Biscay in winter with sub-zero temperatures made photographing on deck a real challenge. 
The black and white photography suited the low light conditions and added a gritty realism. The final images were printed in full colour to achieve the warm rich blacks and subtle greys of hand printed selenium toned photographic prints.  
Photographic theme: the crew at work.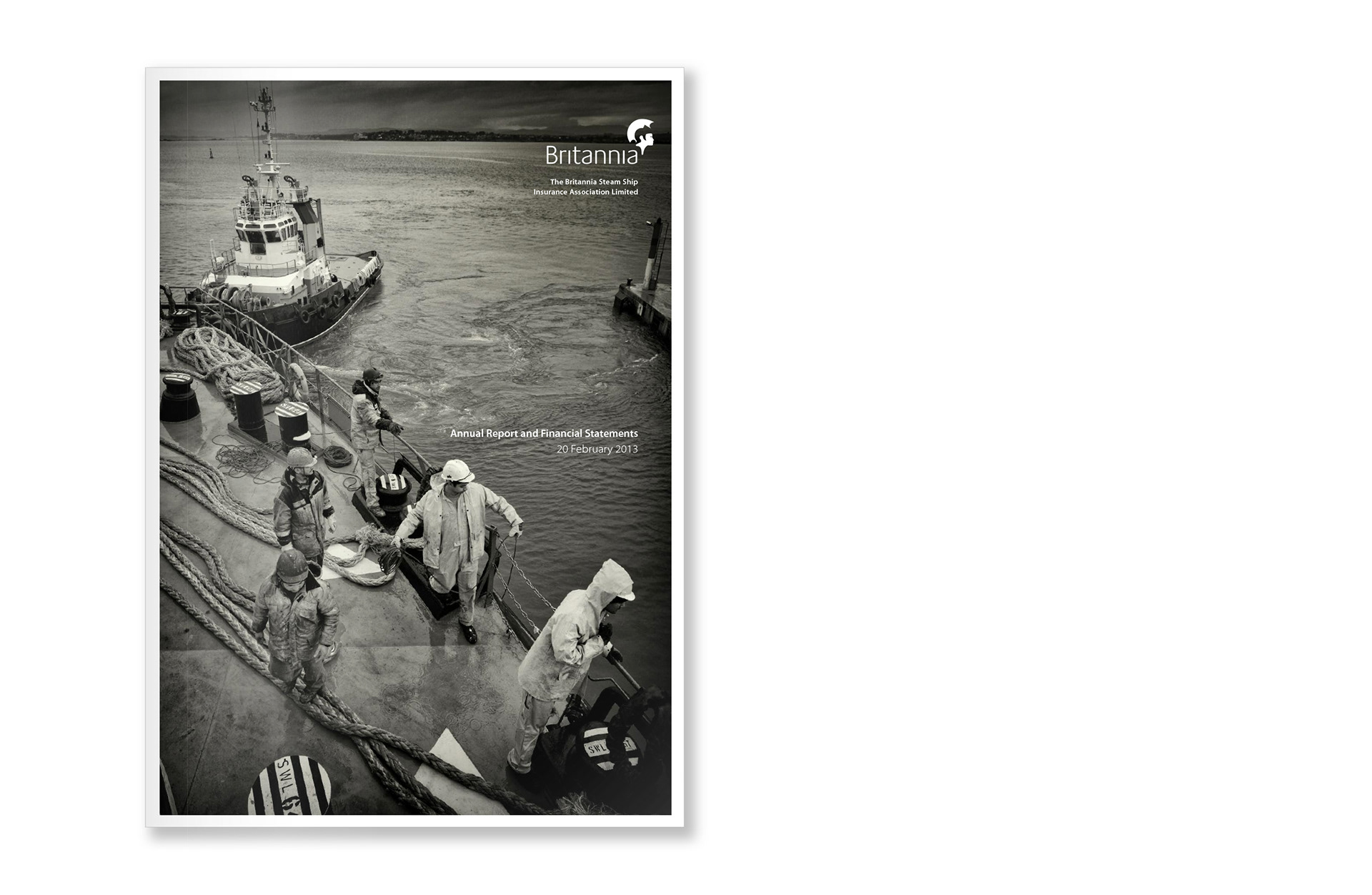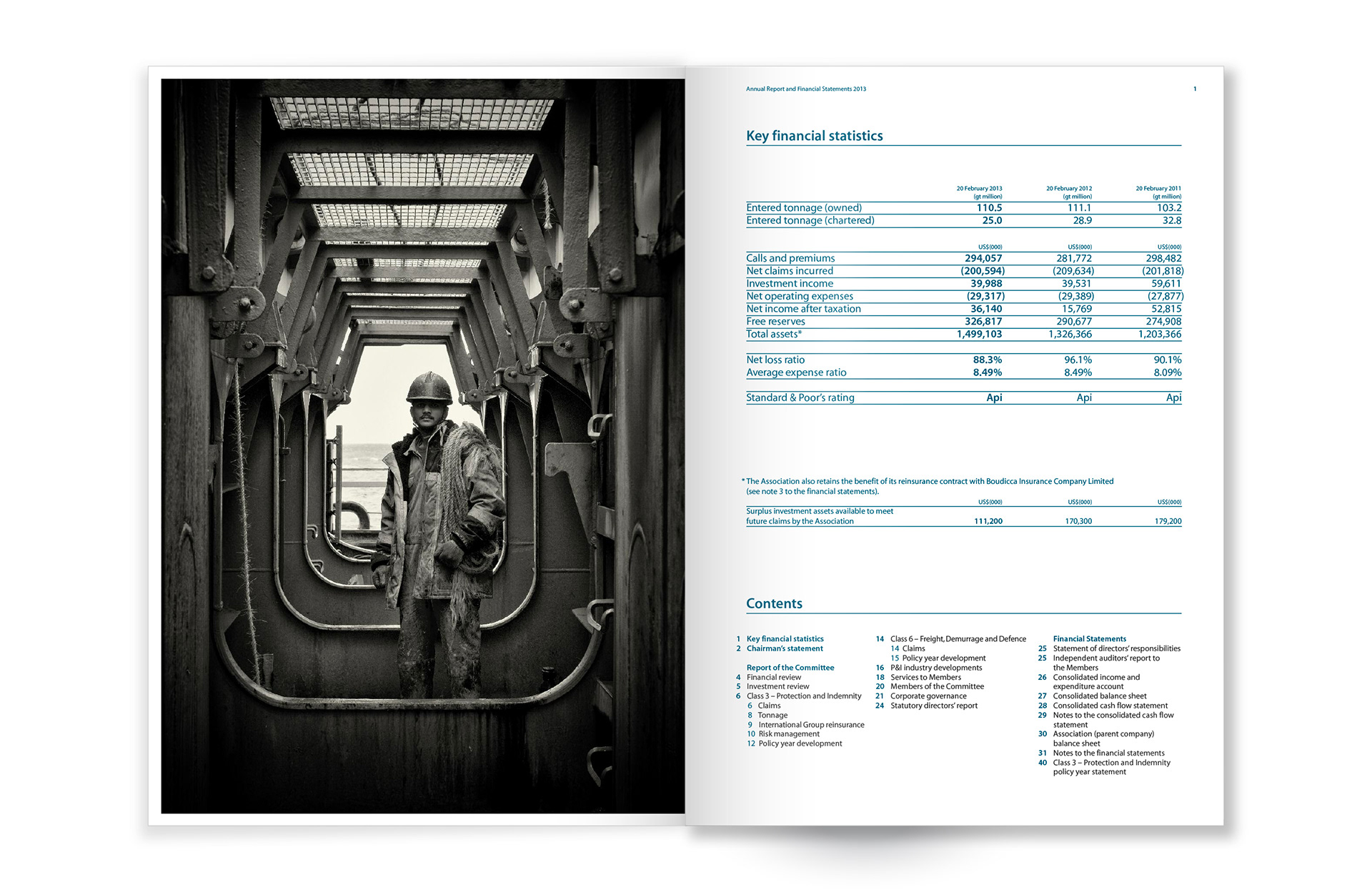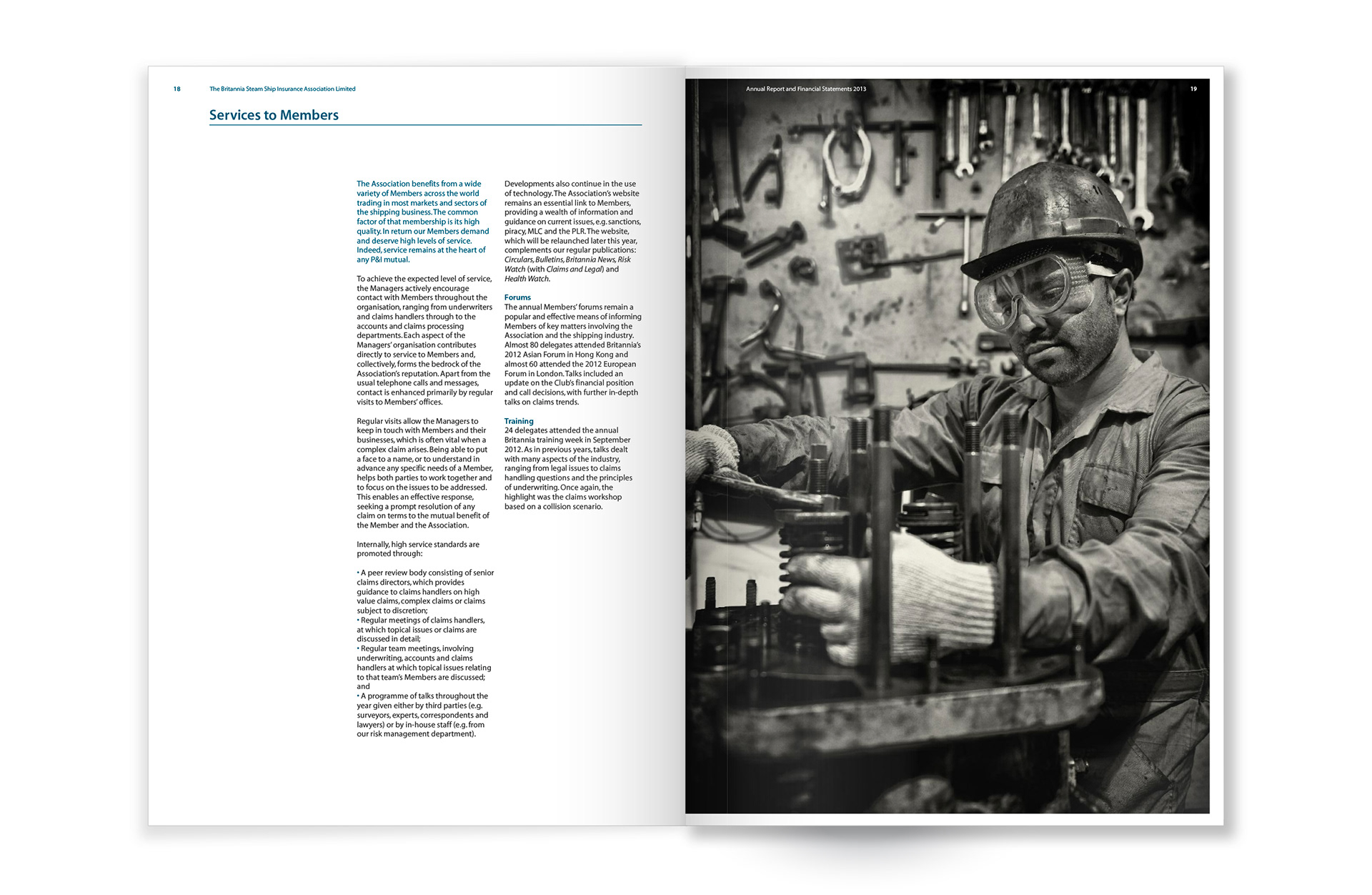 Photographic theme: the voyage – from Antwerp to Santander.